Colombian Fajas: Boost Confidence & Celebrate Body Positivity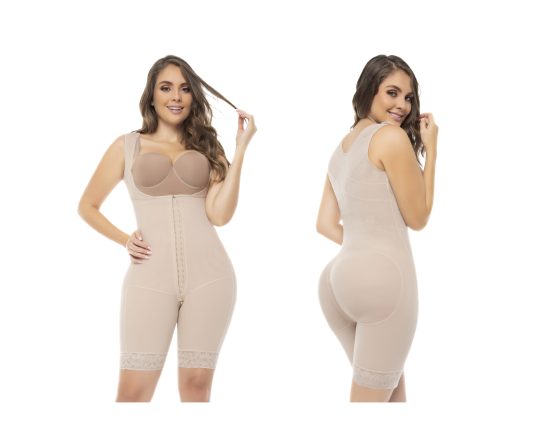 Confidence is the most beautiful thing a person can wear and body positivity celebrates diversity and self-acceptance. It empowers people to feel comfortable in their own skin. Shapewear can boost confidence in several ways as it provides a sense of control and comfort. Many individuals use shapewear not to change their body's fundamental shape BUT to smooth out any bumps or lines under clothing, enhancing their natural curves, allowing them to wear outfits they might otherwise avoid. This leads to increased self-assurance and a greater sense of freedom in choosing clothing styles.
Furthermore, shapewear can be a useful tool for people who have experienced significant weight loss or changes in their bodies due to pregnancy or surgeries. It can offer support and help them feel more at ease during the transition. When used in this way, shapewear becomes a tool for self-care.
ILY Clothing caters to all body types, helping you feel more confident in everything you wear. We offer a wide range of sizes (XS - 5XL) and designs to cater to diverse body types. We also value the belief that you should "love the way you look" and support principles of body positivity, acknowledging that all bodies are beautiful and worthy of support. Body positivity is about embracing and loving yourself, and shapewear enhances confidence and comfort!
ILY Clothings' fajas have revolutionized the way women feel about their bodies every day. From boosting confidence in your favorite pair of jeans to achieving a smooth silhouette under dresses, fajas are the perfect wardrobe staple. With options ranging from full body to waist trainers, vests, bras, shorts, and leggings, ILY Clothing has something for every occasion and every-body. Embrace your confidence, love the way you look, and make fajas a part of your everyday outfits!
Shop now here: https://ilyclothing.com/