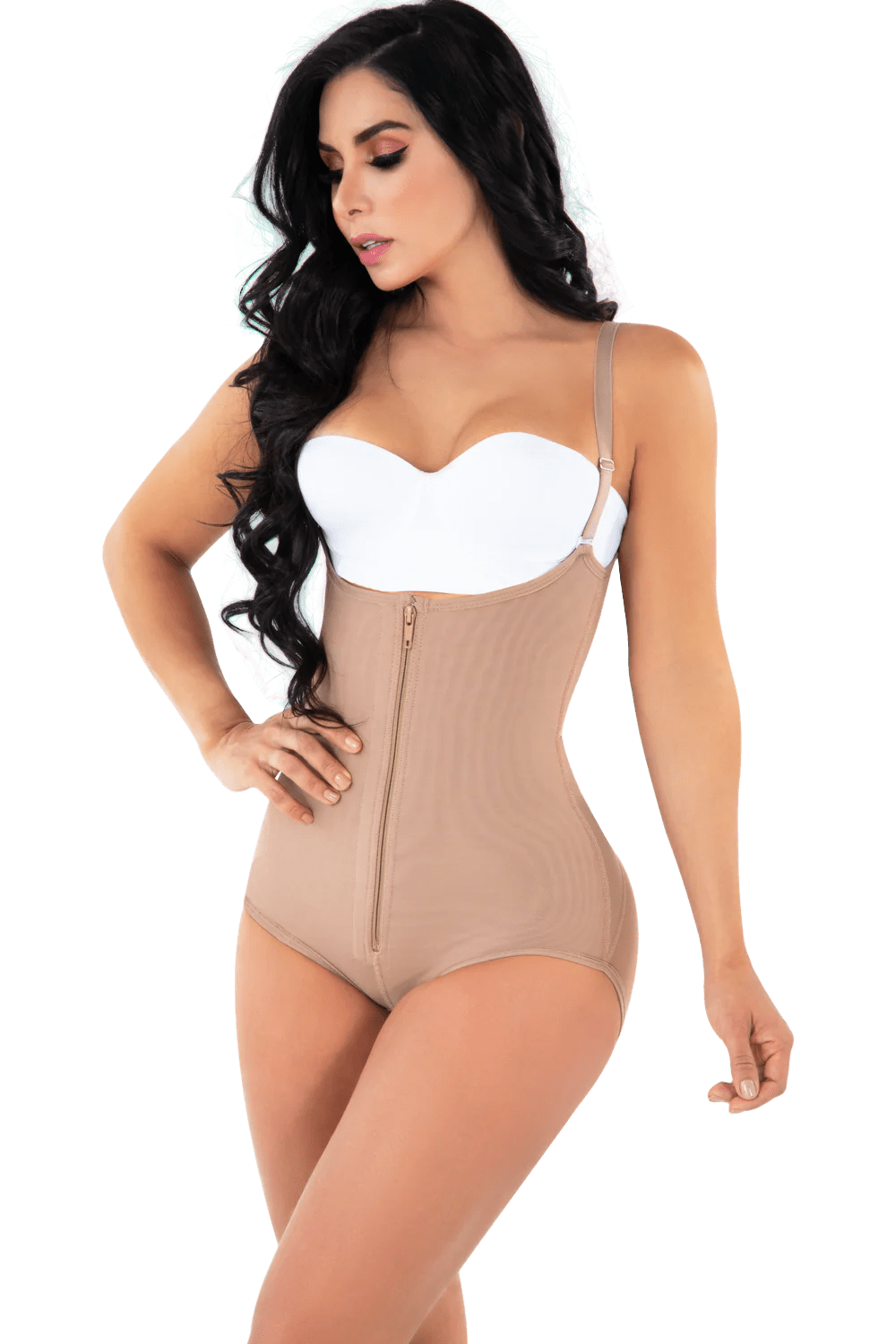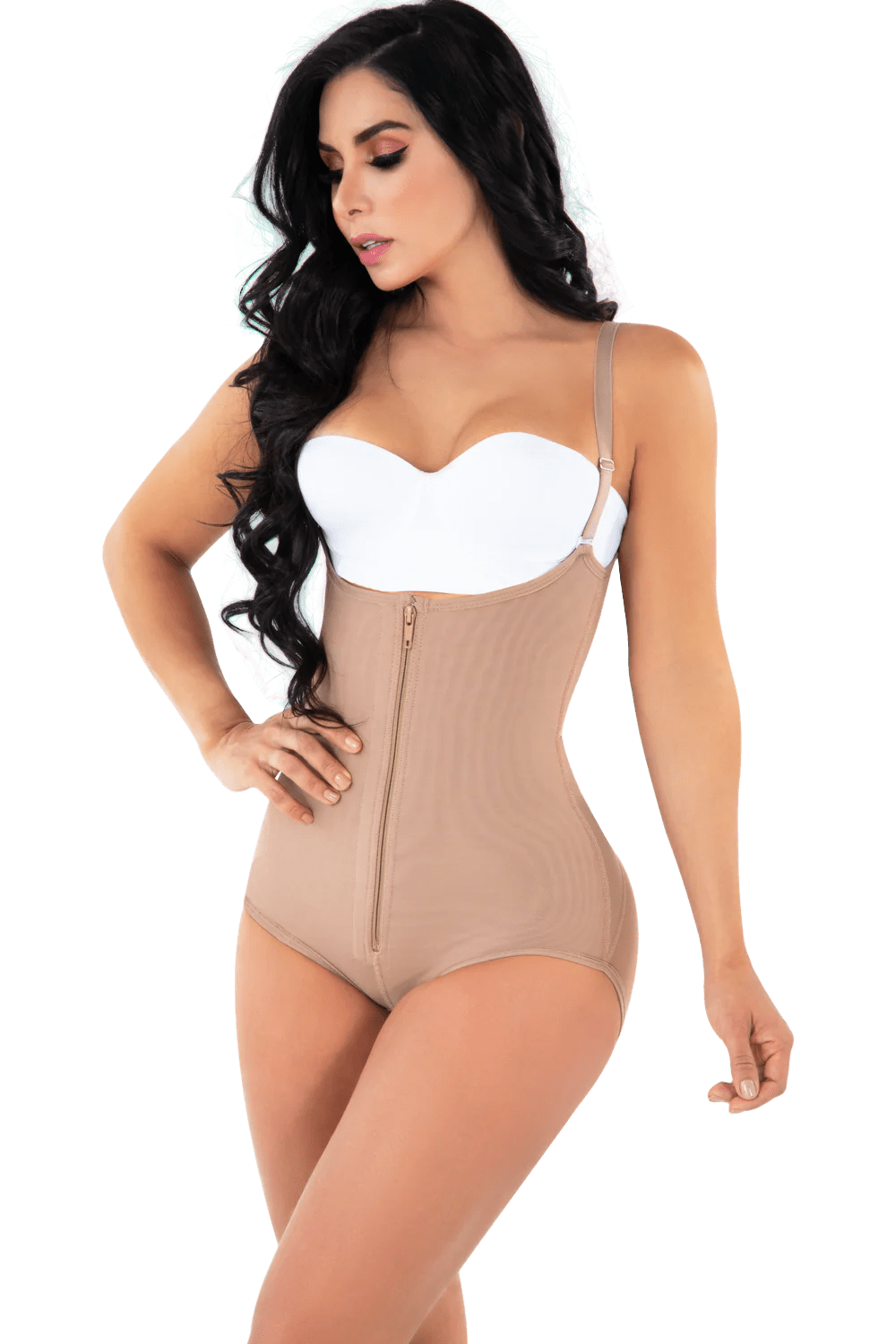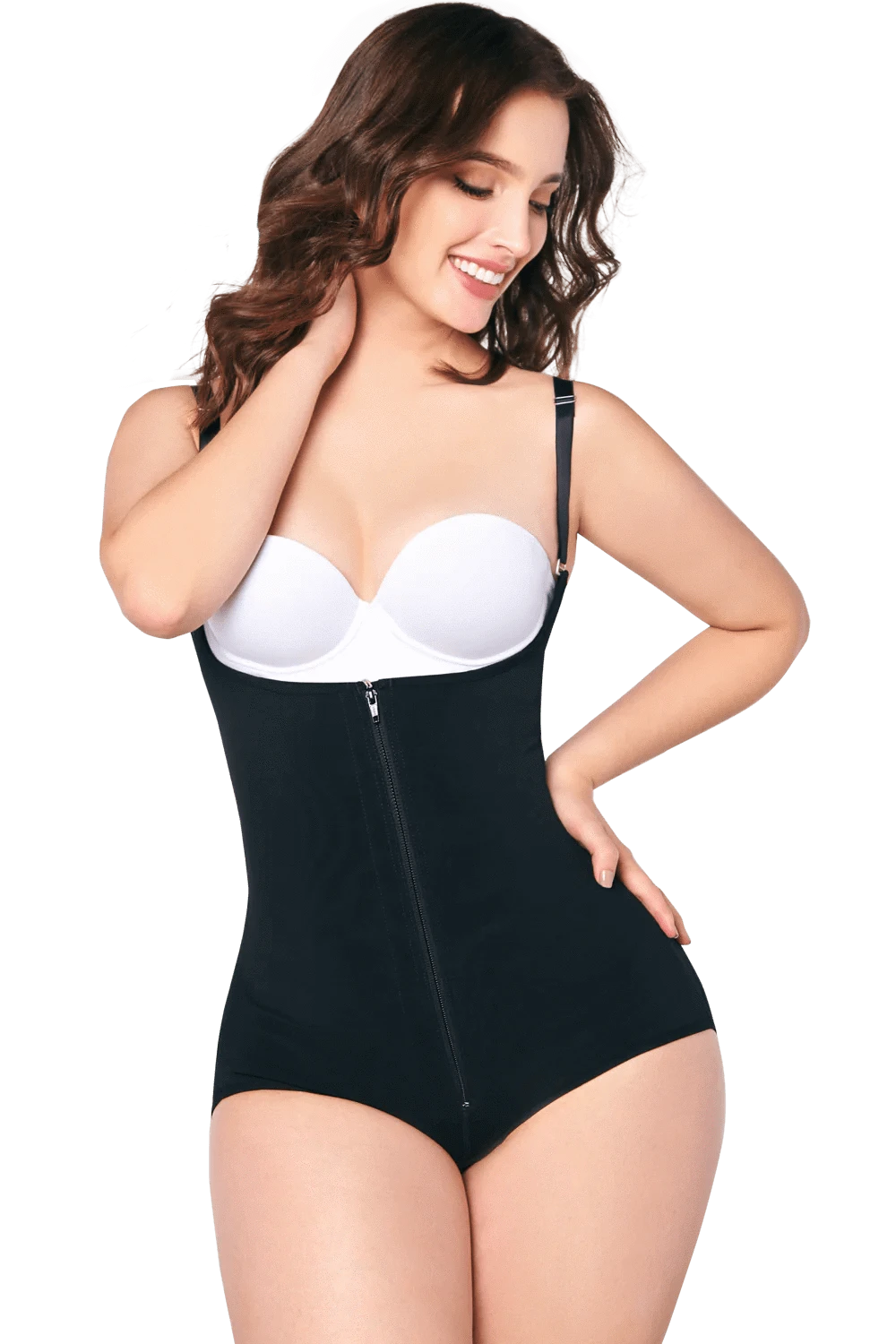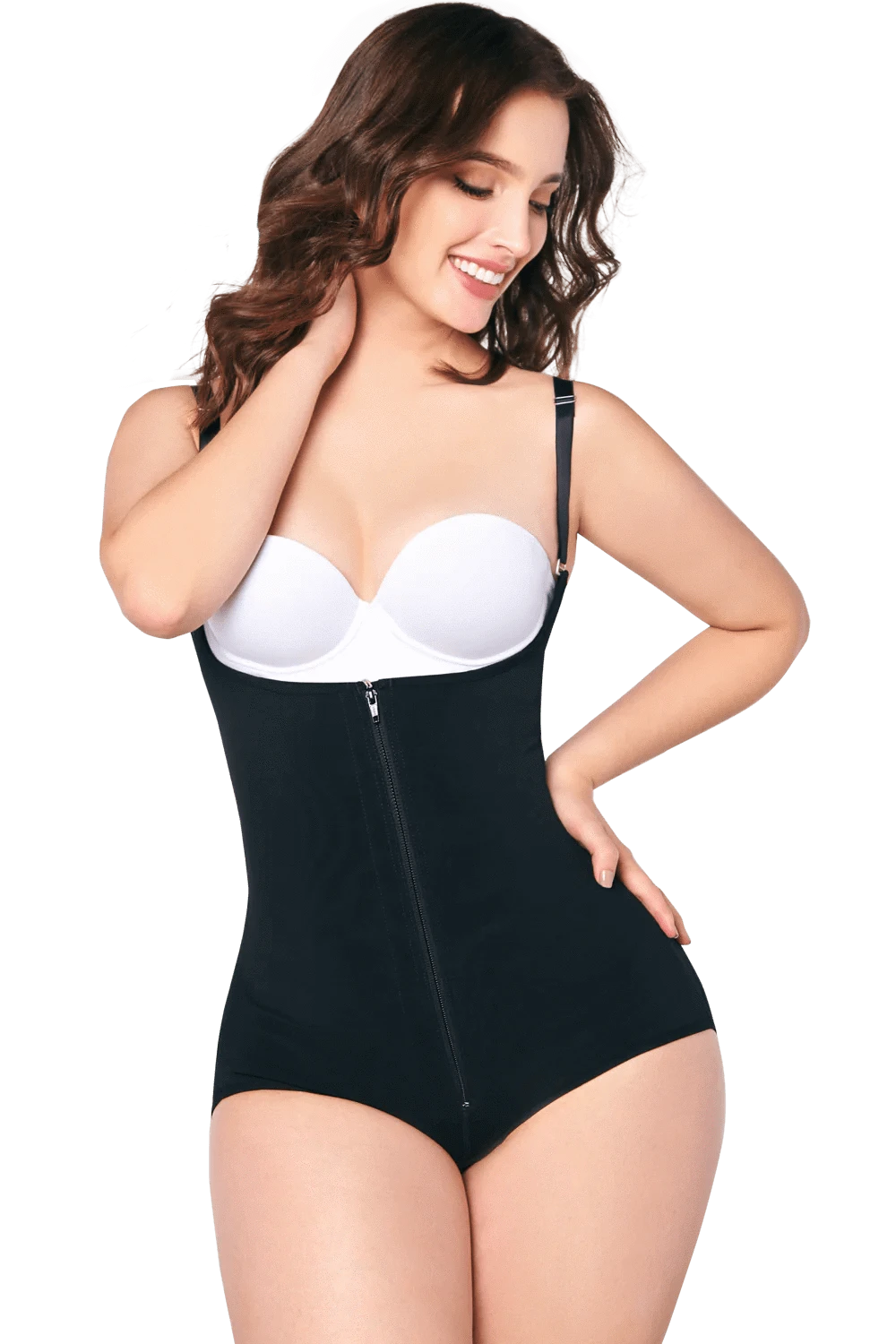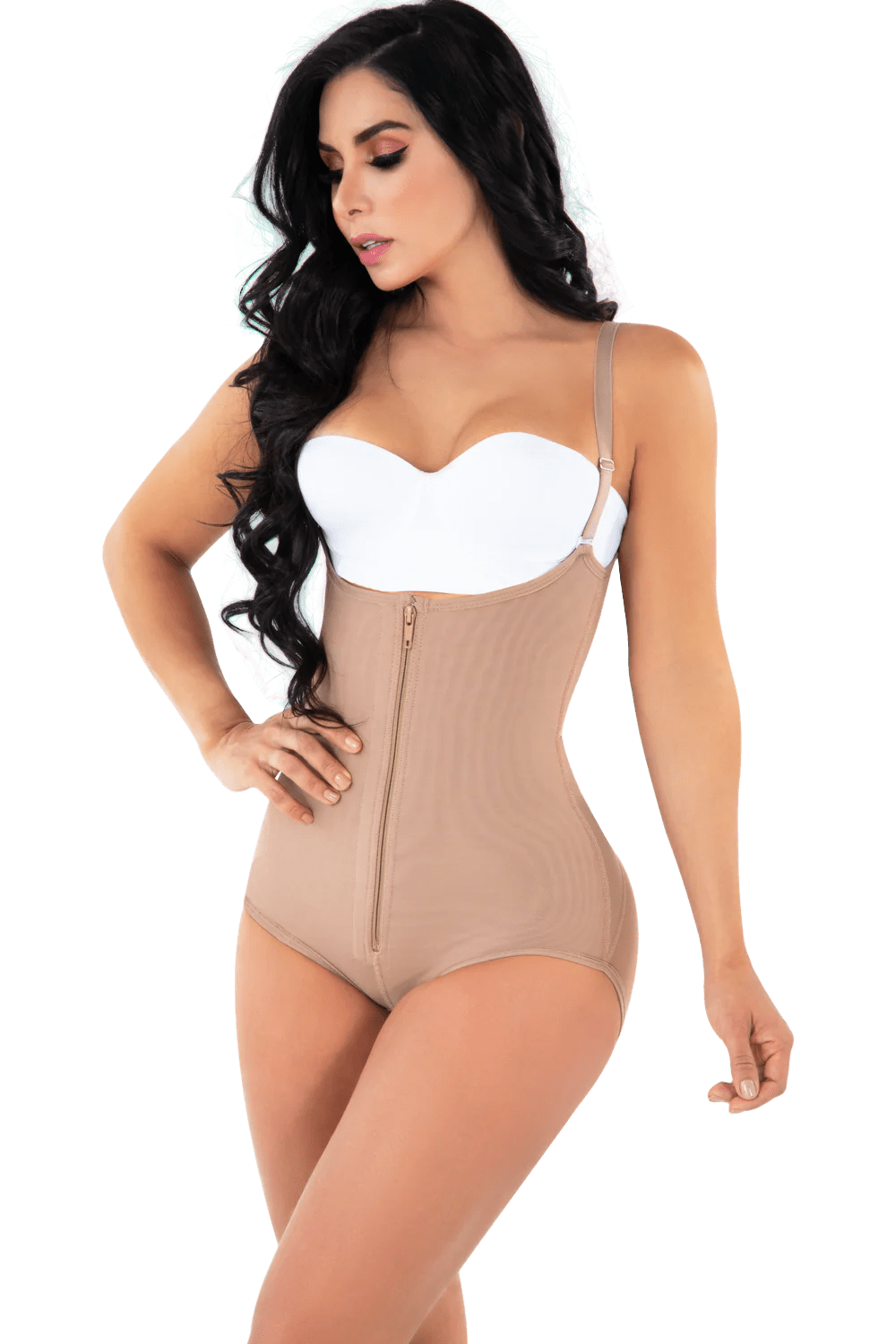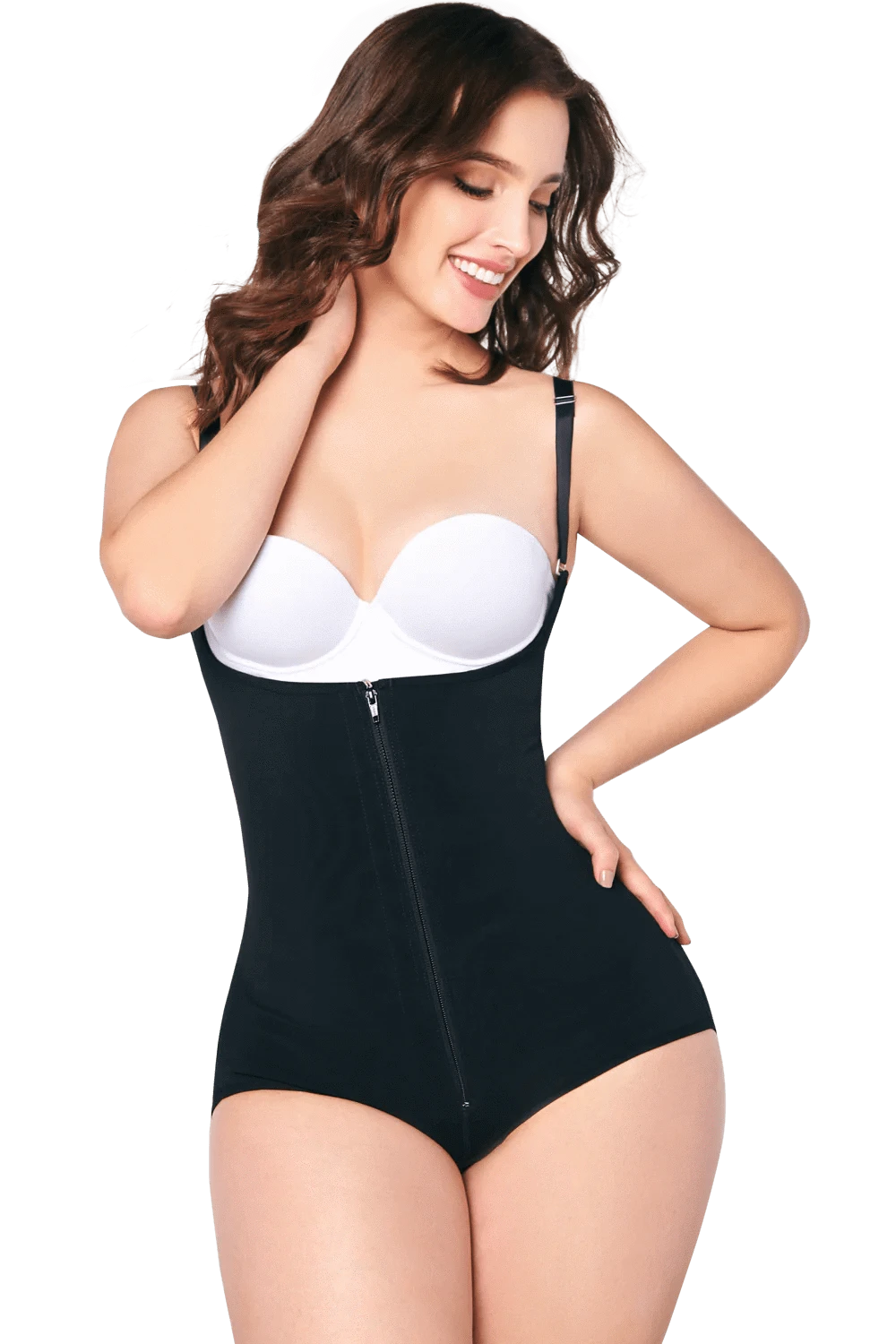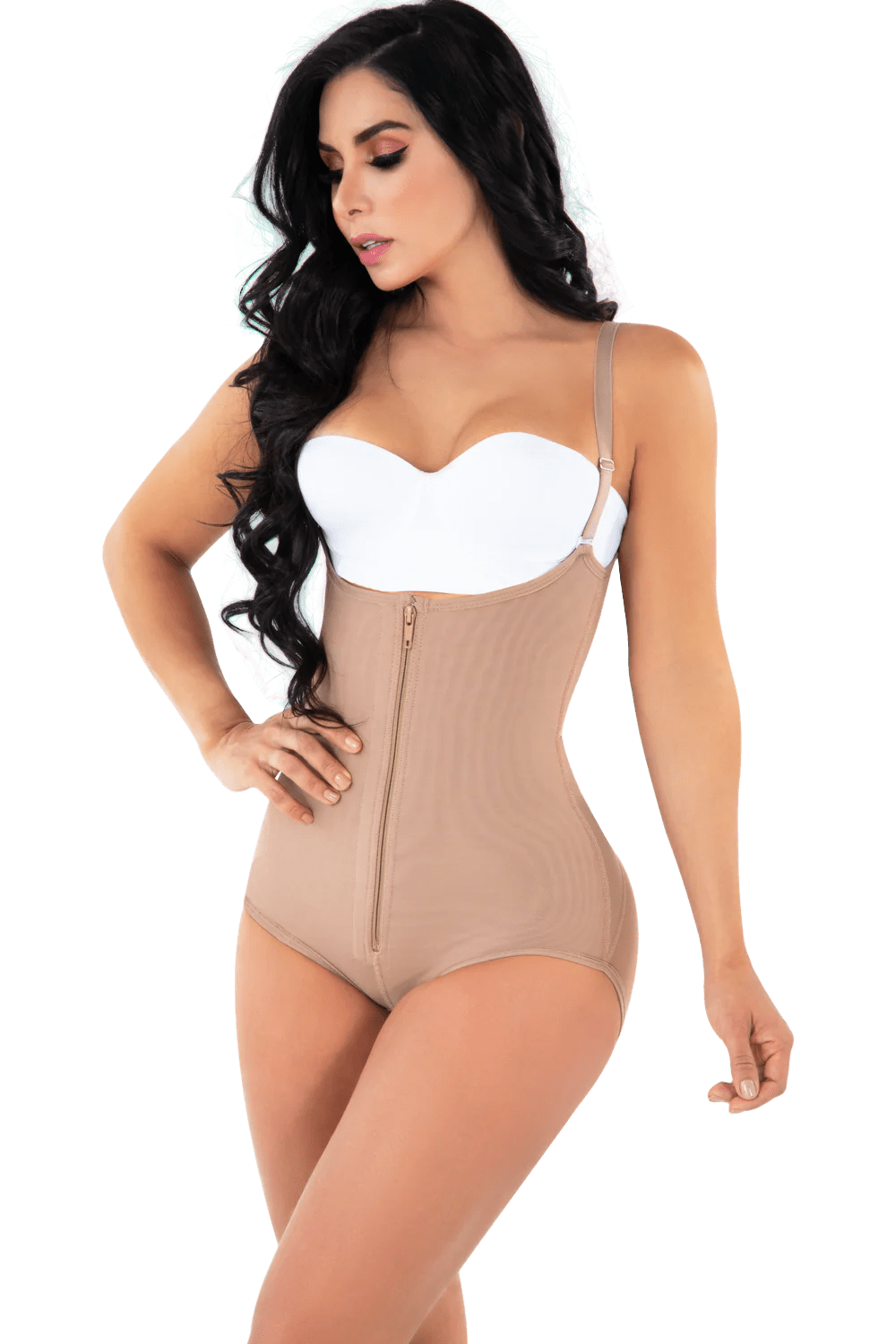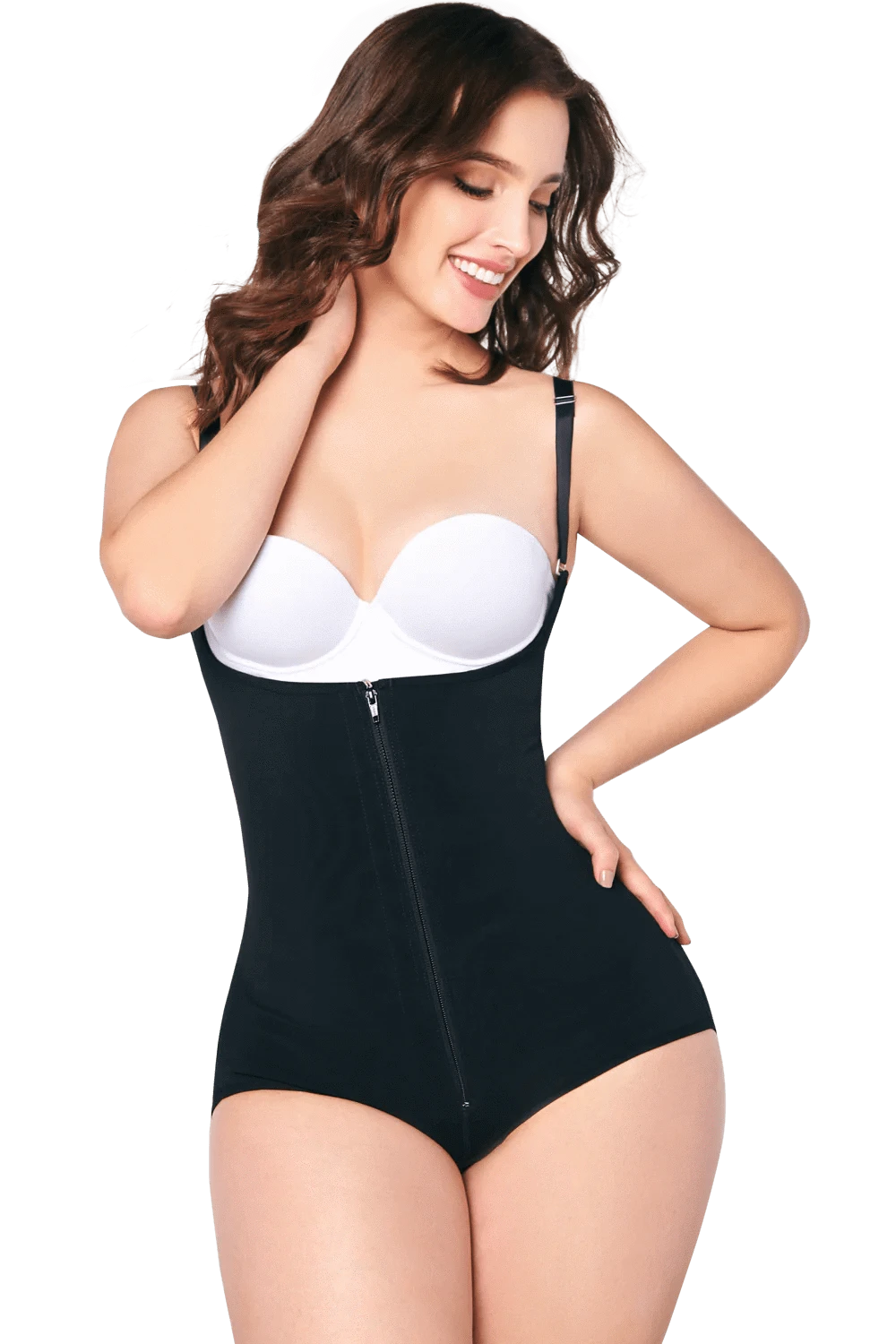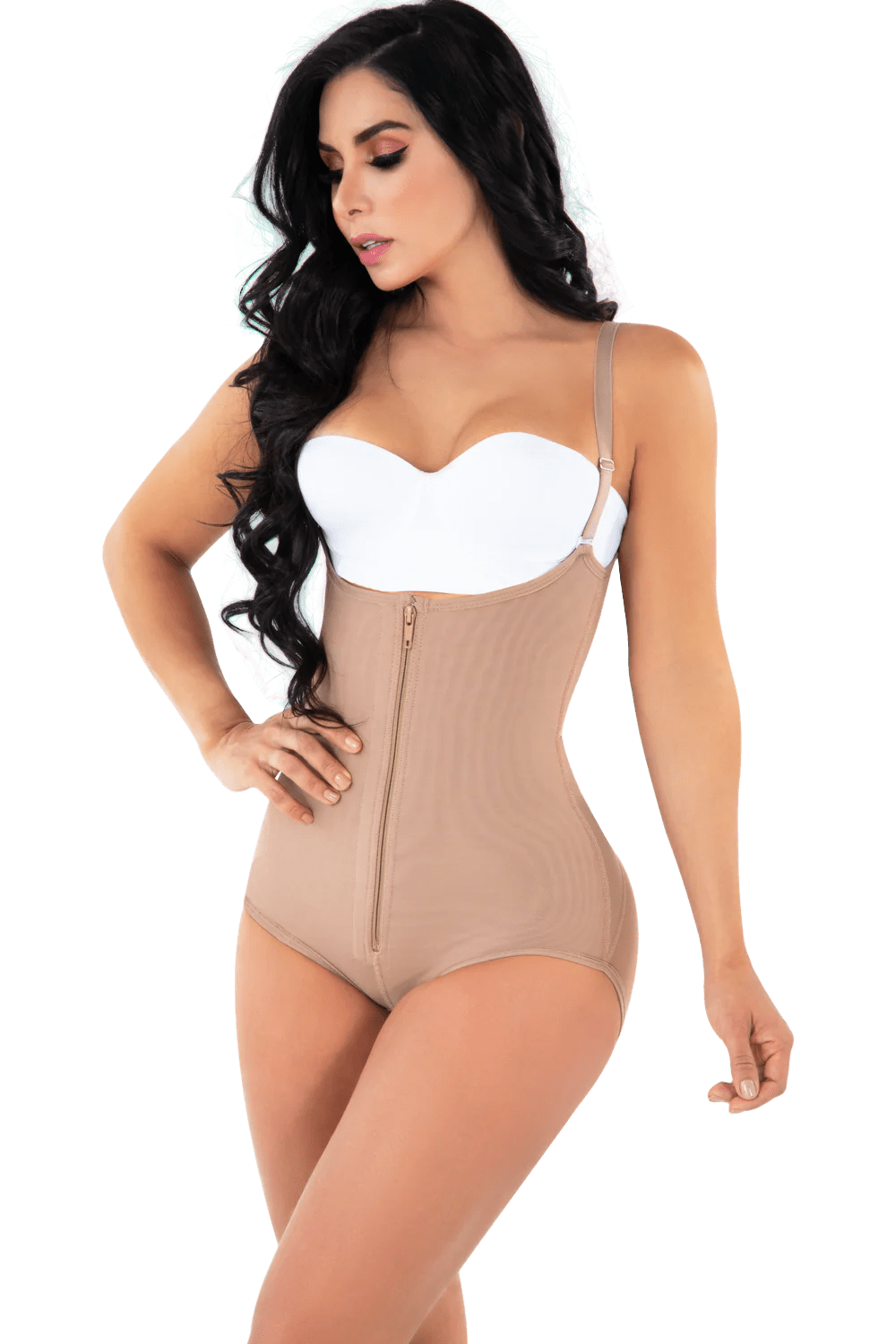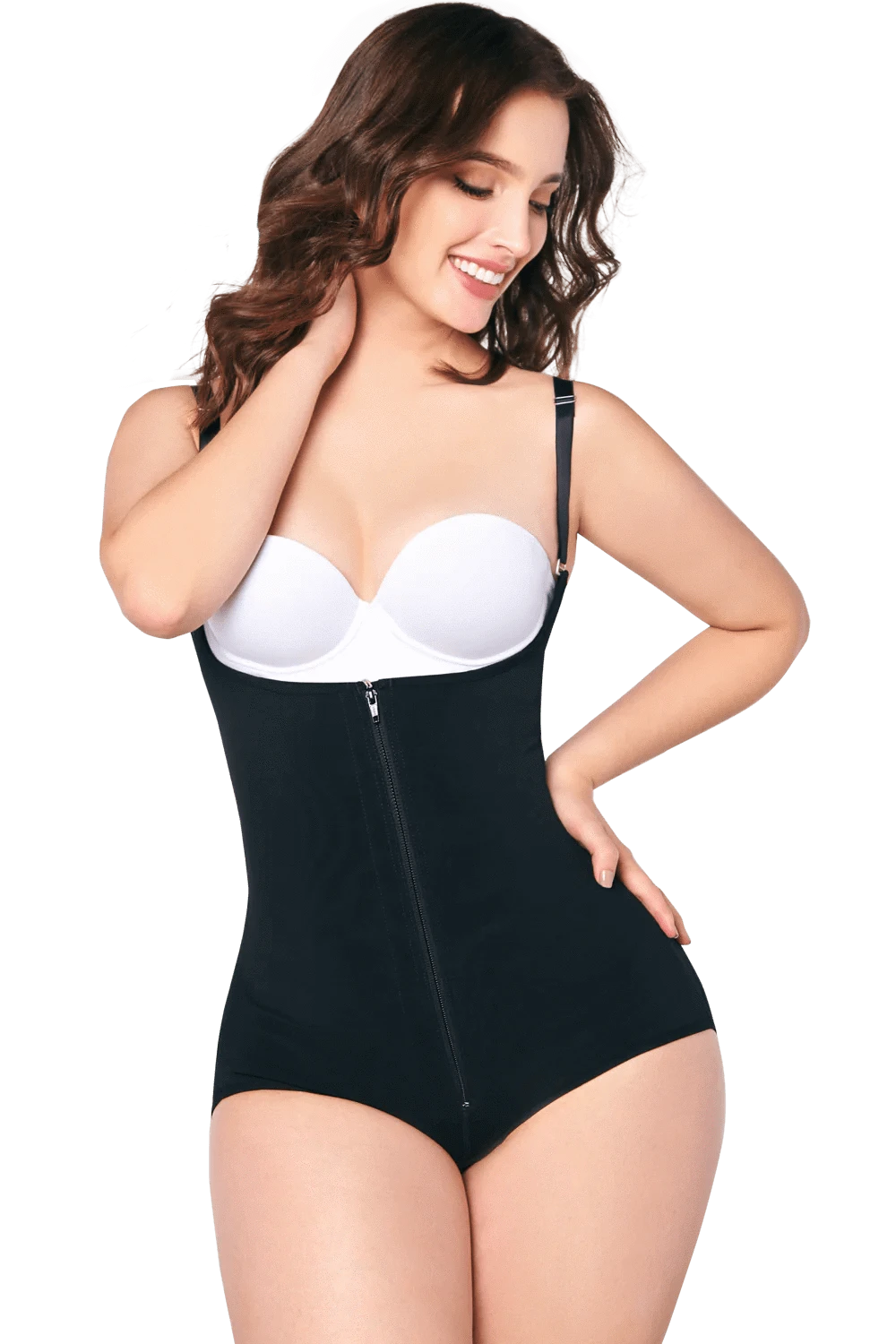 Thin Strappped Bodysuit Bodyshaper
Product Description
Bodysuit is made of high-quality Lycra that slides on smoothly and is buttery soft. The smart fabric lycra spandex lining is soft and gentle on the skin. 
High compression and a frontal invisible zipper ensure a sleek and streamlined silhouette. 
The adjustable straps and free bra provide customizable support.  
Classic Panty with gluteus-enhancing design.
An invisible zipper up the front makes the bodysuit easy to take on and off.
Clasps on the panty open the gusset, which allows you to go to the bathroom easily.
Adjustable straps ensure that straps won't dig into your shoulders.
A high level of compression hugs curves, reducing the waist and enhancing the glutes.
Back coverage.
SIZE CHART (INCHES)
| PANT SIZE | WEIGHT | WAIST | HIPS | YOUR SIZE IS |
| --- | --- | --- | --- | --- |
| 0-3 | 100-120 | 24-26 | 33-36 | 2XS |
| 1-3 | 100-120 | 25-28 | 35-38 | XS |
| 3-5 | 120-140 | 27-30 | 37-40 | S |
| 5-7 | 140-160 | 29-32 | 39-42 | M |
| 7-9 | 160-180 | 31-35 | 41-44 | L |
| 9-11 | 180-195 | 33-38 | 43-46 | XL |
| 11-13 | 195-210 | 35-40 | 45-48 | 2XL |
| 13-14 | 210-225 | 37-42 | 47-50 | 3XL |
| 14-15 | 225-240 | 39-44 | 49-53 | 4XL |
| 15-16 | 240-255 | 41-46 | 51-56 | 5XL |