Unlocking Red Carpet Secrets: How Celebrities Harness the Power of Shapewear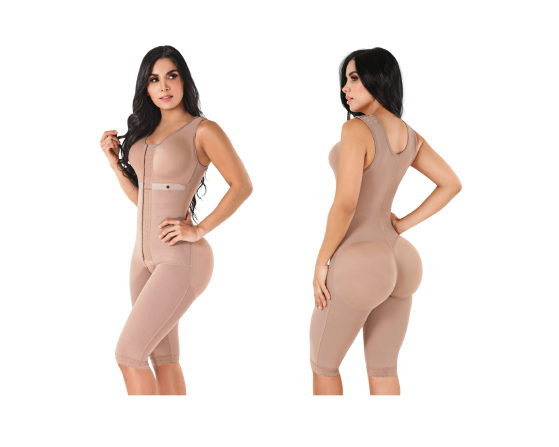 When we think of celebrities, we often picture them as effortlessly flawless and impeccably put together. However, behind those red carpet appearances and glossy magazine covers lies a secret weapon that many celebrities swear by – shapewear. These unassuming undergarments play a pivotal role in enhancing and sculpting their desired figures, ensuring they look picture-perfect at all times.
Why Celebrities Choose Shapewear
Confidence Boost:

Celebrities, just like anyone else, have insecurities. Shapewear provides an instant confidence boost by smoothing out imperfections and creating a sleeker silhouette. This boost in self-assurance translates into more confident and radiant appearances on and off the red carpet.

Seamless Style:

Red carpet events demand perfection from every angle. Celebrities rely on shapewear to achieve a seamless, polished look under their gowns. These garments help eliminate visible panty lines, lumps, and bumps, ensuring that their outfits fit like a glove.

ILY Clothing has various seamless styles of shapewear. Our

Seamless Strapless Short Shapewear

,

Comfort Evolution Shorts

, and

Comfort Evolution Bodysuit

have these benefits below. 

Tones and lifts the glutes

Shapes the belly, hips, thighs, and back

Invisible and seamless under clothes

Comfortable for all-day or night use

Expert high-compression technology firms and shapes the abdomen and glutes

Mix and match with any bra

Post-Pregnancy/Post-Operation:

Many celebrity moms turn to shapewear after giving birth. It offers support to abdominal muscles, aids in posture correction, and helps them regain their pre-pregnancy bodies faster.

Everyday Elegance:

Shapewear is not just for special occasions. Celebrities often incorporate it into their daily wardrobes to enhance their natural curves and achieve a more refined appearance. It's a versatile tool for maintaining their desired figure.
Celebrities Who Embrace Shapewear
Kim Kardashian:

The queen of curves herself, Kim Kardashian, is a well-known advocate for shapewear.

Beyoncé:

Even Beyoncé, renowned for her fierce and fabulous stage presence, has admitted to using shapewear to enhance her curves and maintain her signature hourglass figure.

Jennifer Lopez

:

J.Lo is famous for her toned physique and her love for shapewear, which she wears under her dazzling stage costumes to ensure a flawless appearance.

Chrissy Teigen

:

The model and TV personality has openly discussed wearing shapewear during and after pregnancy, highlighting its role in her comfort and confidence.
Shapewear has become an essential tool for enhancing natural beauty and ensuring individuals feel their best at all times.