Tips for Accurate Shapewear Measurement: Waist, Bust, Torso, and Hips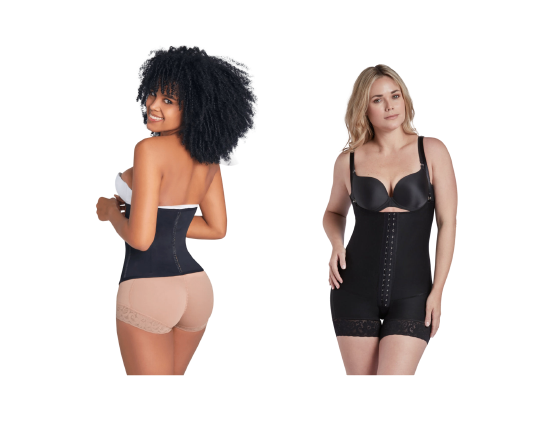 Shapewear is a game-changer in having a smooth and sculpted appearance. However, to experience its full potential, you must ensure that you're wearing the right size. Proper measurement of your waist, bust, torso, and hips is crucial for a comfortable and effective shapewear experience.
Waist:

To measure your waist accurately, use a soft measuring tape and wrap it around the narrowest part of your torso, typically just above your belly button. Make sure it's snug but not too tight. This measurement helps you choose the correct waist-cinching shapewear for a defined midsection.

Bust:

For a shapewear piece that supports and enhances your bust, measure around the fullest part of your chest while keeping the tape comfortably snug. This measurement ensures your shapewear doesn't compress your bust, creating a flattering lift.

Torso:

To find the right torso-length shapewear, measure from your shoulder down to where you want the garment to end. This measurement guarantees that the shapewear fits your body's proportions correctly, providing comfort and support.

Hips:

Measuring your hips at the widest point helps you find shapewear that smooths and contours your lower body effectively. Wrap the measuring tape around your hips and ensure it's not too tight or too loose.
Remember, to consult our sizing chart for each product. When in doubt, opt for a size up if you fall between two sizes to ensure comfort and effectiveness. With the right measurements and the perfect shapewear, you'll confidently conquer any outfit, knowing you look and feel your best.