The Ultimate Guide to Choosing the Right Shapewear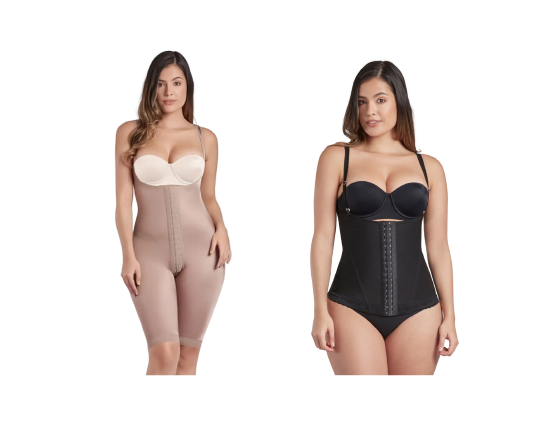 In the world of fashion, confidence is key. Shapewear has become a trusted staple for many, offering a way to enhance your silhouette and feel your absolute best in any outfit. However, with the myriad of options available, selecting the right shapewear can be confusing. Fear not! In this ultimate guide, we'll walk you through everything you need to know to choose the perfect shapewear for your body type and outfit.
Understanding Your Body Shape
Before diving into the world of shapewear, it's essential to understand your body shape. Different shapewear styles cater to different body types. Here's a quick breakdown:
Compression Levels Matter
Shapewear comes in various compression levels, typically categorized as light, medium, or high compression. At ILY Clothing, our 100% Colombian fajas are only medium and high to ensure your body is being shaped to its best capabilities. . The level you choose depends on your desired result and comfort level:
Medium Compression: Ideal for everyday wear and offers more contouring and support.

High Compression: Perfect for special occasions or when you want more pronounced shaping and smoothing. High compression provides maximum control and support.
Style Options Galore
Shapewear comes in various styles to target specific areas:
Bodysuits

: All-over shaping, perfect for dresses and outfits where you want seamless coverage.

Waist Trainers/Cinchers

: Focus on the waist area, creating an hourglass shape.

Thigh Shapers: Target the hips and thighs for a sleeker look in skirts and dresses.

Shaping Shorts

: Offer tummy and thigh control, perfect for shorter hemlines.

Shaping Tanks/Camis

: Focus on the upper body, ideal for layering or under low-cut tops.
Materials for Comfort
The material of your shapewear matters for comfort and breathability. Common materials include Lycra, Spandex, and Nylon. Look for shapewear with moisture-wicking properties to keep you feeling fresh throughout the day.
Remember, comfort is key. Ensure that your shapewear fits snug but not too tight, and choose styles that match your outfit's cut and neckline. Don't be afraid to try different options until you find the perfect shapewear that makes you feel confident and fabulous. With the right choice, you can conquer any outfit with ease and grace.