The Support Bra with Sleeves: A Revolutionary Addition to Your Wardrobe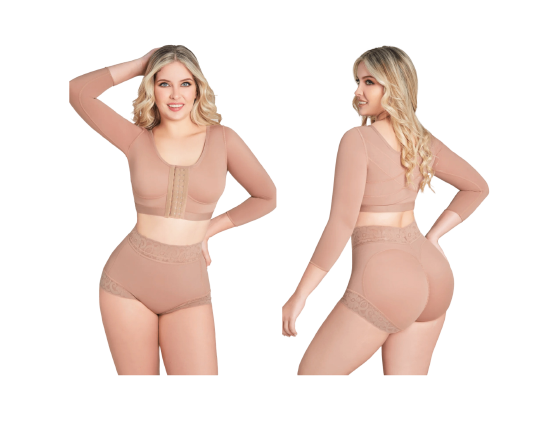 Are you tired of conventional bras that leave you feeling unsupported and uncomfortable? Say hello to the innovative Support Bra with Sleeves – a game-changer in the world of lingerie and shapewear. Crafted with a unique combination of Dual Smart Compression Fabrics, this bra seamlessly blends support and breathability. 
Post-arm-lift surgery or not, this bra is a must-have for all women seeking comfort and style. Especially during the colder seasons, its thoughtful design includes sleeves that effortlessly smooth and shape the arms and back, providing enhanced support and concealment of stubborn back rolls.
Adjustable sizing is a breeze with the convenient front hook closure, ensuring a perfect fit every time. The 3-in-1 versatility of this bra makes it a true wardrobe essential.
The Support Bra with Sleeves doesn't compromise on fashion either. With its flawless design and seamless construction, you'll feel confident and beautiful all day long.
Upgrade your bra collection with the Support Bra with Sleeves. Embrace comfort, style, and the confidence to conquer your day; say goodbye to discomfort and hello to the future of supportive and stylish undergarments.