The Science of Shapewear: Enhancing Your Natural Curves with ILY Clothing Fajas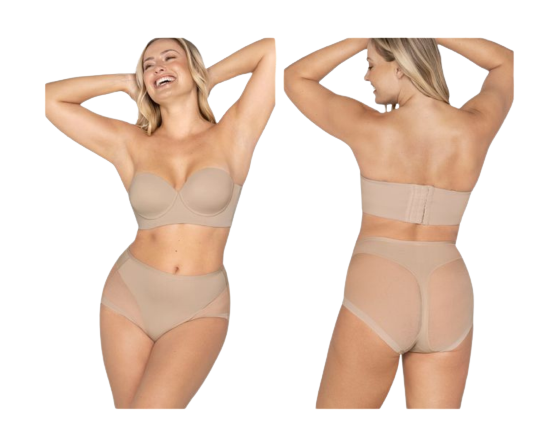 Discover the transformative power of ILY Clothing's revolutionary fajas, meticulously designed to embrace shapewear science. Our fajas offer daily empowerment, enhancing curves with options for every lifestyle.
The Magic of Daily Curve Enhancement
The magic lies in precise faja engineering. High compression construction sculpts a refined silhouette, lifting and shaping your figure. Allow innate beauty to radiate as fajas enhance curves.
Crafted for all-day wear, ILY fajas provide discreet, versatile support. Designed for up to 12 hours of comfort, they remain invisible under clothing. Feel confident conquering your day, from professional meetings to evenings out.
Seamlessly harmonize fajas with any outfit. Allowing transformative magic underneath, our meticulous design ensures your unique style shines while accentuating curves.
Embrace, Celebrate, and Empower
Our extensive faja collection offers diverse options to match individuality. With shapes from waist trainers to full body shapers, we provide solutions for every body and preference. Find your perfect fit.
Integrating our expertly crafted shapewear invites a world where your curves are cherished and enhanced. Our collection amplifies your ability to adore your appearance daily.
ILY Clothing fajas help you celebrate your unique beauty every day. Our revolutionary pieces enable you to love the way you look through shapewear science.
Love the Way You Look Every Day