The Power of Waist Training with ILY Clothing's Powernet Waist Trainer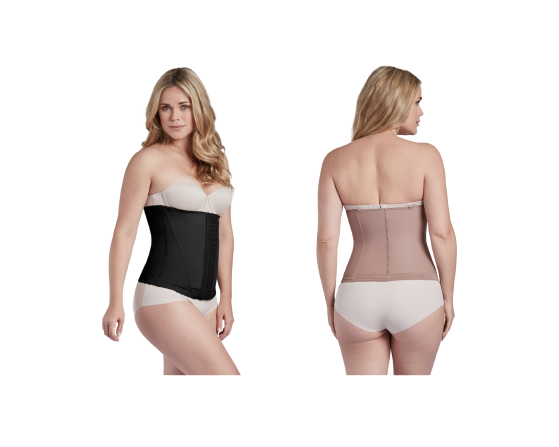 Waist training has gained immense popularity in recent years, and for good reason. It's not just a trend; it's a transformative practice that can help you achieve your desired figure while improving your posture and confidence. Among the many waist trainers available, ILY Clothing's Powernet Waist Trainer stands out as a best-seller, thanks to its exceptional features and benefits.
Strapless Design for Seamless Wear
ILY Clothing's Powernet Waist Trainer is a fan favorite because of it's strapless design, ensuring that you can wear it discreetly under any outfit. This feature allows for a smooth and uninterrupted look, without the inconvenience of visible straps.
Achieve an Hourglass Figure with Ease
One of the primary benefits of waist training is the ability to shape your waist and achieve that wanted hourglass silhouette. The Powernet Waist Trainer is expertly designed to cinch your waist and create curves, giving you the confidence boost you've been looking for.
Flexible Boning System for Comfort and Stability
No one wants their waist trainer to roll up or shift throughout the day. ILY Clothing's Powernet Waist Trainer features a flexible boning system that keeps the garment securely in place, ensuring a comfortable fit without any annoying adjustments.
Invisible Frontal Zipper Closure
Putting on and taking off your waist trainer has never been easier. The invisible frontal zipper closure allows for hassle-free wear and removal, making it a practical choice for daily use.
Cotton Lining Material for Extra Comfort
Comfort is key when it comes to waist training, and the Powernet Waist Trainer doesn't disappoint. Its cotton lining material ensures that you can wear it for extended periods without discomfort or irritation.
Back and Posture Support
This waist trainer not only enhances your curves but also provides essential back and posture support. It helps you maintain an upright posture, which can lead to improved spinal health and overall well-being.
Ideal for Daytime Wear
Whether you're going about your daily routine or running errands, the Powernet Waist Trainer is a versatile choice. It offers the flexibility to be worn during various activities, allowing you to work towards your waist training goals with ease.
Transform Your Confidence: The Power of the Powernet Waist Trainer
Waist training with ILY Clothing's Powernet Waist Trainer offers a range of benefits, from achieving a desirable figure to enhancing your posture and overall confidence. Its strapless design, flexible boning system, invisible zipper closure, and cotton lining material make it a top choice for those looking to embark on their waist training journey. 
Experience the power of waist training and unlock the confidence you deserve with ILY Clothing's best-selling Powernet Waist Trainer.
Shop now!