The Panty Glute Enhancer: Elevate Your Curves Gracefully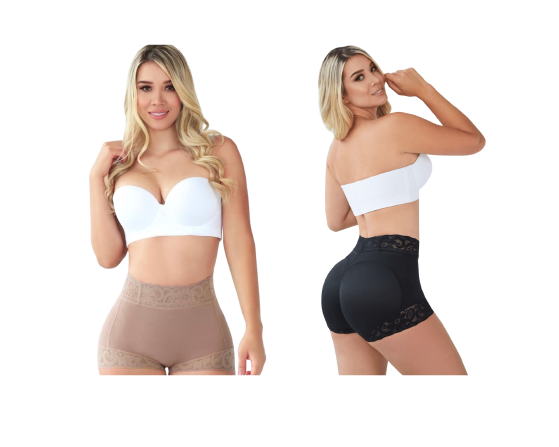 The Panty Glute Enhancer stands out as a versatile, confidence-boosting solution that offers a subtle transformation without sacrificing comfort. Designed to gracefully elevate your hips and enhance your butt, this product seamlessly disappears under your attire, ensuring you look and feel your best all day, every day.
Natural Shape Enhancement:

The

Panty Glute Enhancer

is the secret to achieving a natural, fuller look without the need for invasive procedures or uncomfortable padding. Crafted from premium Lycra Spandex, it gently shapes and enhances your curves, allowing you to embrace your unique beauty with confidence.

Effortless Wearability:

Unlike other shaping solutions, this glute enhancer offers extreme comfort. You can wear it from morning to night without any discomfort, thanks to its soft and breathable materials. The elastic waistband ensures it stays in place, allowing you to move freely and effortlessly.

Versatile Styling

:

Whether you're dressing up for a special occasion or simply want to enhance your everyday look, the

Panty Glute Enhancer

complements any outfit. Its seamless design ensures it remains discreet, making it suitable for various clothing styles.
The Panty Glute Enhancer is more than just an undergarment; it's a versatile, comfortable, and confidence-boosting accessory that celebrates your unique beauty. With its premium materials and natural shape enhancement, you can effortlessly elevate your curves and enhance your glutes while feeling your best every day.
Shop now
at ILY Clothing!