Shapewear for Special Occasions: Confidence Redefined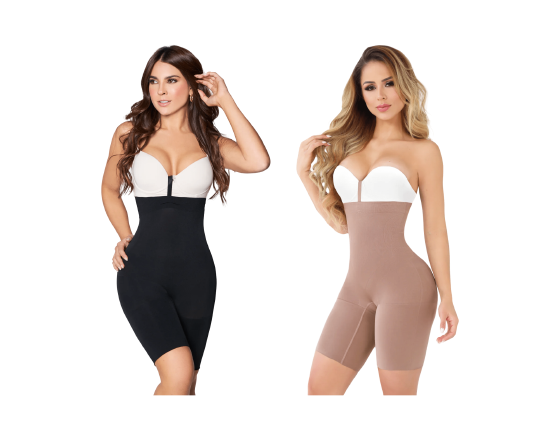 When it comes to special occasions, we all want to look and feel our absolute best. It's those moments when we want to shine, and for many, that means slipping into a fabulous outfit that accentuates your curves. This is where shapewear comes to the rescue, offering a boost to your confidence and helping you achieve that flawless look you desire.
The Magic of Shapewear
Shapewear is the unsung hero of the fashion world. It's not just about squeezing into a smaller size; it's about enhancing your natural beauty and providing a smooth canvas for your outfit to drape over. 
Here's why shapewear is a game-changer for special occasions:
Instant Confidence Boost:

Shapewear can instantly make you feel more confident by smoothing out any bumps while giving you your perfect silhouette. This boost in self-assurance can make you stand taller and radiate confidence throughout the event.

High Compression:

High compression shapewear is designed to provide maximum support and sculpting, helping individuals achieve a sleek and toned appearance by comfortably compressing and smoothing areas. This high compression enhances your silhouette under clothing and provides a seamless look.

Versatile Options:

Shapewear comes in various styles and levels of control, catering to your specific needs. Whether you want to sculpt your tummy, lift your glute, or shape your thighs, there's a shapewear piece for every concern.

Seamless Integration:

Shapewear is designed to be discreet. Seamless construction and nude or black colors ensure that your secret weapon remains hidden.

Wardrobe Compatibility:

Shapewear isn't just for dresses. It can work wonders under any clothes on any day. The versatility of shapewear means you can feel confident in whatever attire you choose for your special occasion.
Choosing the Right Shapewear
To make the most of shapewear for your special occasion, it's essential to choose the right piece. Consider the style of your outfit and the areas you'd like to target. Whether it's a full-body shaper, high-waisted seamless shorts, or a back support bra, selecting the right shapewear will ensure you achieve the desired look without sacrificing comfort.
By providing a flawless foundation for your outfit, shapewear enhances your natural beauty and helps you radiate confidence. 
So, the next time you have a special event on the horizon, don't forget to
Shop at ILY Clothing
for the best shapewear!