Shapewear For Everyday Wear: Elevating Your Daily Outfits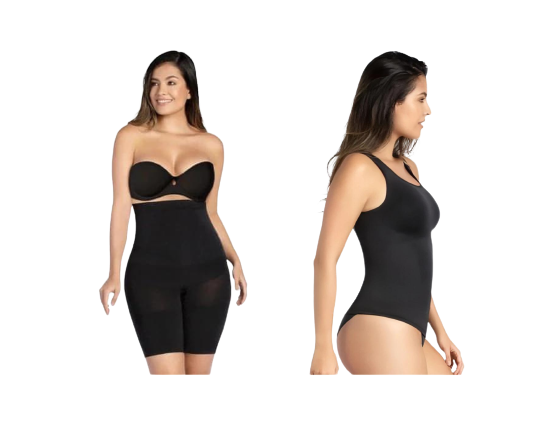 When we think of shapewear, we often associate it with special occasions, such as weddings or formal events. However, shapewear has evolved into an everyday wardrobe staple that can enhance your confidence and comfort in various situations. You can seamlessly incorporate shapewear into your daily outfits, whether you're heading to the office, enjoying a casual day out, or hitting the gym.
Workwear Elegance
Start your day with confidence by incorporating shapewear into your workwear ensemble. For a sleek and polished look, choose high-waisted shapewear shorts or briefs. These provide gentle tummy control without feeling restrictive, allowing you to move freely during long work hours. 
Pair them with a well-fitted blouse or tailored dress for a streamlined silhouette. Shapewear can help you maintain good posture, which is especially crucial during those lengthy meetings.
Casual Chic
Heading out for a casual day with friends or running errands? Shapewear can enhance your comfort without sacrificing style. Opt for a shaping camisole or tank top under your favorite casual outfit. These pieces offer upper body support and create a smoother appearance. Whether you're in jeans and a tee or a flowy sundress or even sporting the tank top on its own, you'll feel confident and put-together effortlessly.
Active Lifestyle
Yes, you can even incorporate shapewear into your workout routine! Our Waist Shaping Leggings offer compression to support your muscles during exercise. Consider shapewear leggings or shorts with moisture-wicking properties for a comfortable and confident gym session. The compression can aid in muscle recovery while helping stimulate weight loss as you sweat. .
Date Night Glamour
Don't reserve your shapewear for special occasions only. When planning a romantic dinner or a night out, shapewear can be your staple to feeling confident and glamorous. Opt for a body-hugging dress and pair it with shapewear that enhances your natural curves. A waist cincher/trainer or bodysuit can provide the desired hourglass silhouette, making you feel stunning and self-assured.
Loungewear Comfort
Even while lounging at home, you can enjoy the comfort of shapewear. Shaping leggings can provide gentle support and create a smoother look under loungewear outfits or on it's own. Whether you're binge-watching your favorite series or working from home, you'll appreciate the added confidence and comfort.
Shapewear for Everyday Confidence
Shapewear has evolved beyond special occasions and formal events. It can seamlessly integrate into your daily wardrobe, offering confidence and comfort whether you're at work, enjoying a casual day out, hitting the gym, or going on a date night. With the right shapewear pieces, you can elevate your daily outfits and embrace your best self, every day. ILY Clothing offers shapewear staples for your wardrobe.