Say Goodbye to Bra Bulges with the Back Control Bra!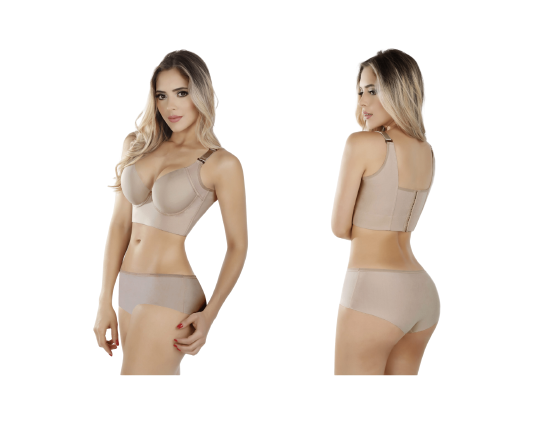 Do you ever find yourself struggling with bra bulges that seem impossible to hide? If so, you're not alone. Many women experience this common issue, but there's a solution that can make a world of difference in your daily comfort and confidence – the Back Control Bra from ILY Clothing.
Effortless Hook: The Back Control Bra features an effortless hook closure, making it easy to put on and take off. No more struggling with stubborn clasps!
Banish Bra Bulges: Say goodbye to unsightly bra bulges once and for all! This innovative bra effectively shapes and smooths your back, providing a sleek and streamlined silhouette that you'll love.
High-Back Design: Designed with a high-back style, this bra offers additional contouring to target those areas around your back and underarms. You'll feel confident and comfortable all day long.
Seamless Smoothing: The Back Control Bra seamlessly smoothes your back and underarms, eliminating any lumps and bumps that can be so frustrating. You'll look and feel confident in any outfit!
Enhanced Compression and Support: With a Powernet back panel, this bra provides enhanced compression and support where you need it most. It offers the perfect balance of comfort and control.
Premium Fabric: Crafted from premium fabrics, the Back Control Bra offers the ultimate shaping experience. It's soft against your skin, ensuring you feel comfortable and confident throughout the day.
Don't let bra bulges hold you back from feeling your best. Try the Back Control Bra from ILY Clothing and experience the difference for yourself! Say hello to a smoother and sleeker silhouette. 
Ready to transform your daily wear? Check out the Back Control Bra here and embrace comfort, confidence, and style like never before!