Embrace Elegance and Comfort with the Seamless Strapless Short Shaper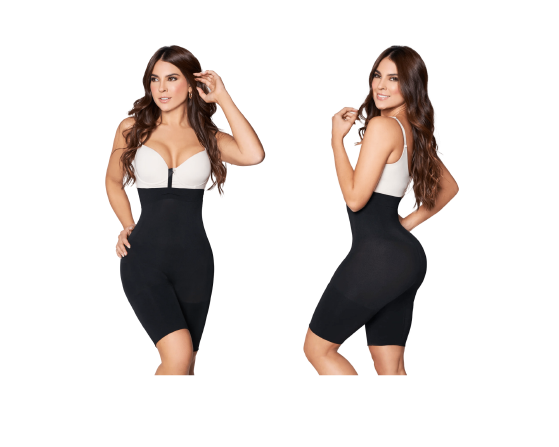 In the world of fashion, versatility is key. Whether you're dressing up for a special occasion or simply aiming for a sleek, everyday look, the Seamless Strapless Short Shaper is your new secret weapon. This remarkable garment seamlessly combines comfort and style to help you look and feel your absolute best.
Effortless Elegance: The strapless design of this shaper effortlessly complements a wide range of outfits, from blouses and off-the-shoulder tops to low-cut dresses. Say goodbye to unsightly bra straps and hello to a flawless, uninterrupted look.
Flattering Lift: The Seamless Strapless Short Shaper provides a sculpted lift to your glutes, enhancing your natural curves and creating a flattering silhouette.
Luxuriously Soft Material: Crafted from luxuriously soft material, this shaper ensures all-day comfort, allowing you to move with ease while still enjoying the benefits of expert compression and shaping.
Seamless Body Sculpting: Say goodbye to unwanted bulges and imperfections. This shaper effectively shapes and smooths your belly, hips, thighs, and back, seamlessly providing you with the confidence to conquer any outfit.
Expert Compression Technology: With expert compression technology, this garment not only sculpts your abdomen but also enhances and firms your glutes.
Versatile Bra Attachment: For added convenience and versatility, this shaper securely attaches to any bra with hooks, ensuring it stays in place all day long.
The Seamless Strapless Short Shaper is not just shapewear; it's a confidence-boosting, outfit-enhancing essential for your wardrobe. Elevate your style, embrace comfort, and feel empowered in any outfit you choose.
Shop now
at ILY Clothing!