Elevate Your Confidence with High Sculpting Control Shorts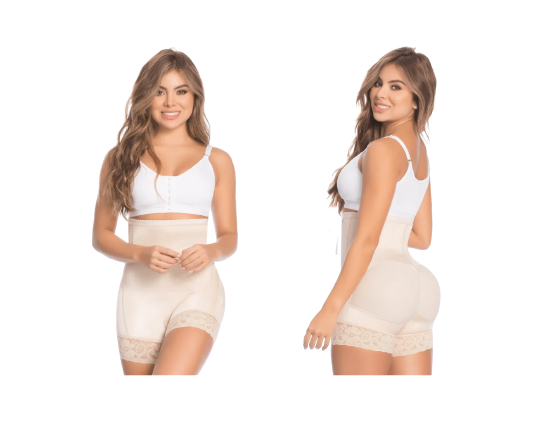 When it comes to confidence, sometimes it's the little things that make all the difference. The High Sculpting Control Short is expertly designed to enhance your curves, provide all-day comfort, and remain seamlessly invisible under your clothes, these shorts are a must-have addition to your wardrobe.
Flatten the Belly, Enhance Hips, and Butt:

The

High Sculpting Control Short

is engineered to work its magic where you need it most. The high-waisted design tucks in your tummy, giving you a flatter, more toned appearance. Also, it enhances your hips and butt, creating a beautifully sculpted silhouette.

All-Day Comfort with Medium Compression:

The last thing you want is to feel uncomfortable in shapewear. The

High Sculpting Control Short

offers a perfect balance of medium compression, providing just the right level of support without sacrificing comfort. You can wear it from morning to night without any discomfort!

Invisible Under Your Clothes:

One of the standout features of these shorts is their invisible appearance under your outfits. The seamless design ensures that there are no lines or bumps. You can wear your favorite dress, skirt, or jeans with the shorts being hidden.

Exceptional Comfort and Effortless Wear:

The High Sculpting Control Short

is made with soft, breathable materials that allow your skin to breathe, even on the warmest days. The elastic waistband gently hugs your waist, and the shorts stay in place, so you can move freely and with confidence.

Seam-Smoothing Lace Detail for an Invisible Appearance:

The shorts also feature seam-smoothing lace details, which further ensure that they remain invisible under any outfit. No matter what you're wearing, these shorts are perfect for a smooth and sculpted look.
Shop now
at ILY Clothing!