Cinch Your Waist This Halloween with Fajas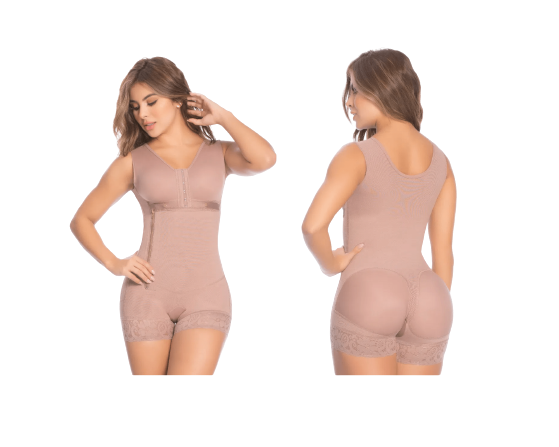 As Halloween approaches, one thing remains constant - the desire to look your absolute best in your Halloween costume. This year, why not consider adding an extra element to your costume  by cinching your waist with the help of a faja? 
Fajas/shapewear, are versatile undergarments designed to create an hourglass figure. Not only do they provide the perfect foundation for your costume, but they also offer several benefits that can enhance your Halloween experience. Here's why fajas are the ideal choice for your Halloween costume:
Accentuate Your Curves:

Fajas compress your waist, creating a more defined and shapely silhouette, allowing your costume to fit perfectly.

Comfort:

Fajas are designed for comfort and can be discreetly worn under your costume without any discomfort or lines showing.

Versatility:

Fajas come in various styles and materials, making them suitable for any costume - from princesses to superhero outfits.

Confidence Boost:

The added confidence that comes from feeling and looking your best can make your Halloween night unforgettable.
Shapewear is not just for everyday wear; it's a versatile tool that can elevate your Halloween costume to the next level. Elevate your look by adding a faja to cinch your waist and enhance your costume's wow factor! With the right choice of faja, you'll be ready to shine at your Halloween party!
Shop now
at ILY Clothing!